A Solution to Losing Fat and Getting Abs Without Boring Diets or Spending Your Life in The Gym
Join me Rob Richley, as I walk you through every step to getting a lean physique. Maybe you have 15-20 pounds of fat to lose or maybe it is 50 + pounds.
It can take a lot to get yourself motivated and when you see a pound of fat loss per week it can be demotivating.
But when you see that fast, rapid fat loss then you really get into it and get really engaged. And you are sold.
But here is the problem…
A lot of these extreme fat loss programs are unsustainable.
They have you training too many days per week…
Too much cardio…
They destroy your mood…
Take a ton of willpower to follow…
And they KILL your testosterone levels.
Most rapid fat loss programs work on a few principles. You are either going too on carbs which kills testosterone, affects your training and muscle building.
Or they go too on fat and calories which destroys your testosterone and makes it difficult to stay full and satisfied.
I wanted to create a program that allows you to eat effortlessly at a caloric deficit while leaning down, supporting lean muscle, feeling amazing and getting abs in the process!
And this program is mind blowingly effective.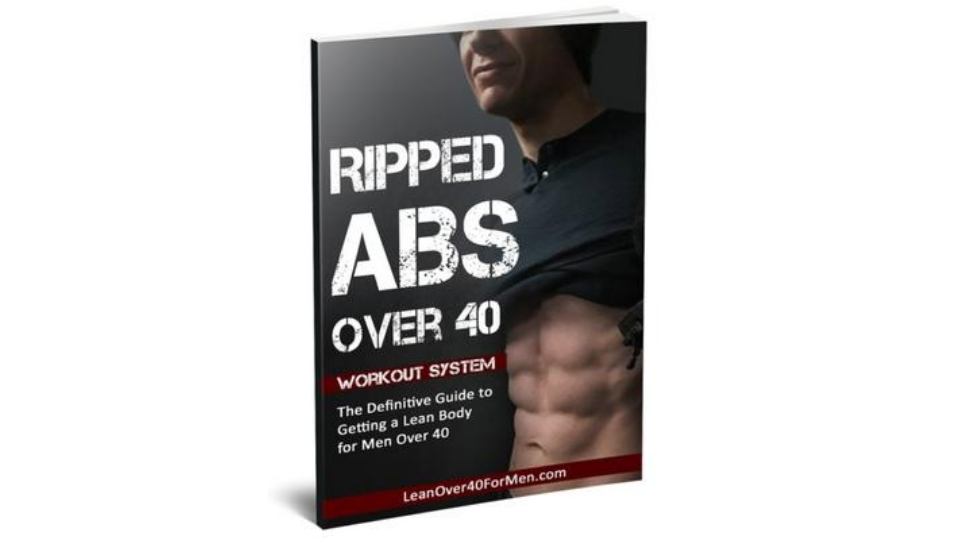 Ripped Abs Over 40
The Definitive Guide to Getting a Lean Body for Men Over 40
You will not need to resort to eating 5-6 meals ever again. We are using…
Strategic intermittent fasting
Strategic fruit snacking
Mean manipulation where you are eating two balanced meals per day that will keep you feeling full and keep testosterone levels high.
We are structuring training so that you will only strength train 3 times per week using the most effective exercises for men over 40.
This program is unbelievably effective and easy to follow. Simply enrol in the course, go through the modules, and get results faster than you ever thought possible.
Take a Peak Inside the Course...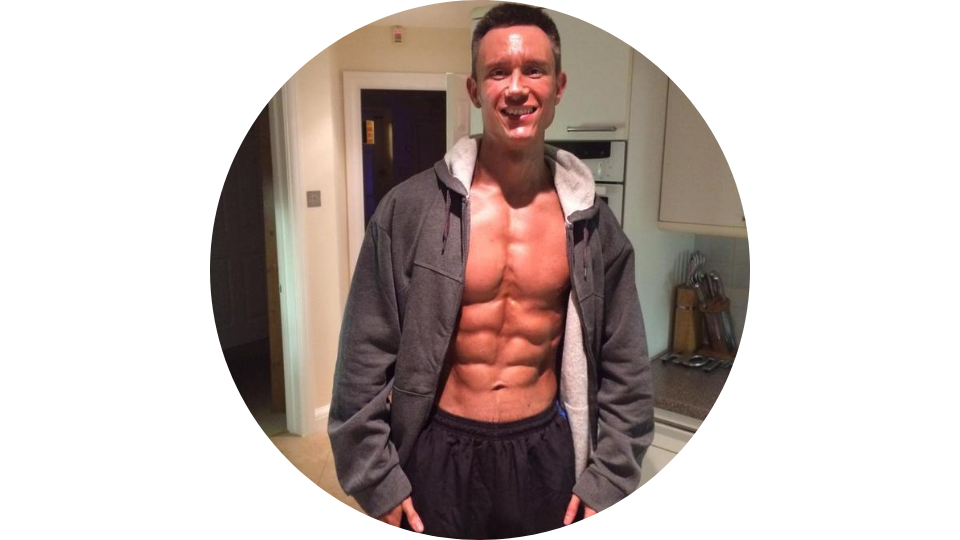 Hi, I'm Rob Richley...
Rob Richley is a Personal Trainer, Fitness Competitor, and founder of Lean Over 40 for Men. Rob has fully transitioned his Personal Coaching services online helping men over 40 across the globe lose fat, build lean muscle, and feel great.
Through instructional courses and Personal Coaching services, Rob's long-term vision is to help one million men over 40 get abs!
Alex from Arizona...
"Hi Rob,
Here are some photos of me..
the first one is when I started the "Ripped Abs over 40" program on March 8, 2020 - I weighted 146.2 lbs and had 10-11% Body fat.
And here's a photo of me at the end of the program, on June 12, 2020, weighing 133.8 lbs and at 5-6% body fat.
Regards
Alex"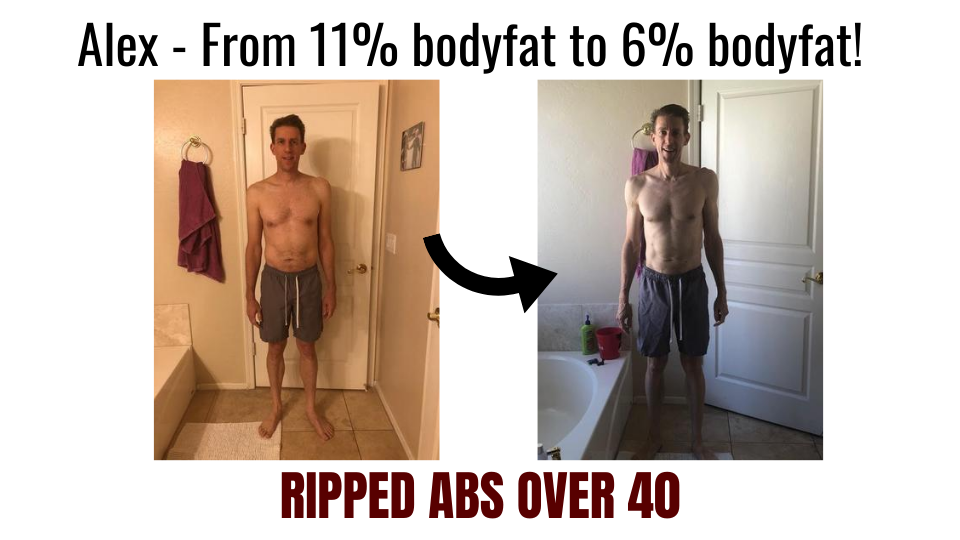 Bob from Canada...
Hi Rob,
"Thought I would like to give you a brief update. I weighed in at 199.8 pounds yesterday morning, so I am down 18 pounds and the only measurement that has gone down is my waist (decreased a couple of inches) and my body fat percentage is down to around 15%.
Hopefully, I can get a few percentage points! Most of my other measurements have remained the same so far."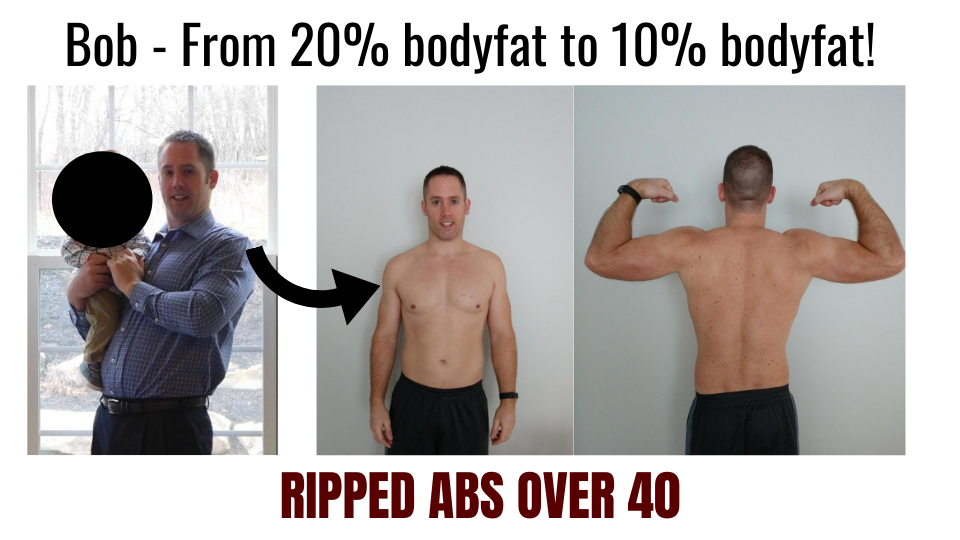 #1. Will Ripped Abs Over 40 work, if I simply want to lose fat?
Yes! The training and nutrition plan is geared towards losing fat, but I realise a lot of men don't want to get abs.
That's fine, the quickest way of losing fat from your stomach is to follow an abs program as it teaches you to lose fat from your whole body, not just from your stomach.


#2. Does the program come with downloadable workout tracker sheets?
Yes! The program is laid out over 12 weeks so you can keep track of your progress.


#3. Will I need to eat 5-6 meals per day to lose fat?
No! I teach you how to lean down by eating 2-3 balanced meals per day.
Bigger meals have more impact on the sympathetic nervous system, causing an increase in testosterone, which is beneficial for men over 40. It also fits perfectly with your lifestyle.


#4. Will I need supplements and a high protein intake?
No! Protein requirements come in at slightly less than 0.8g per pound of lean body weight per day, easily obtainable through diet.
The supplement industry has done a very good job of convincing people that high amounts of protein are needed to lose fat and build lean muscle, when they really aren't!


#5. What makes this program different?
It's specifically designed for men over 40, the most productive and safest joint friendly exercises and the training frequency fits around your life. It won't cause overtraining or burnout like most other programs out there.
You'll only be doing 3 strength and 1 cardio-strength session per week. Men over 40 don't need a lot of training to sculpt a lean body if the program is designed correctly.


#6. What results can I expect?
If you follow the training and nutrition strategies exactly as outlined you will lose fat, build lean muscle and feel more energetic. This program is designed to become part of your life, not run you into the ground!


#7. Do you offer support with the program?
Your success with the program is very important to me and if you have any questions you can reach out and contact me through my website. Once you enroll in the program you get lifetime access across all devices, using a secure login that will be emailed to you.
Plus, I'm constantly updating the program based on the feedback I'm getting, so any updates you will receive free of charge.


#8. Is my payment information safe?
The website is SSL encrypted so your payment information is very safe. It's as safe as purchasing anything else on the internet.